Students! Help us decide which scientists and engineers should take part in the next event, and you could win a £20 voucher. All you need to do is take 2 minutes now to judge these 12 sentences.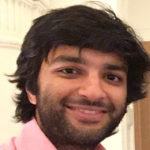 The past four weeks has been one of the most rewarding, fulfilling and thought-provoking periods I have had in science. In research, we are very lucky to get funding for our work, often from the generosity of the public via organisations like the MRC and similar charities and governmental departments. Yet, usually the majority of our findings are communicated not to the public, but to a limited group of colleagues at a conference or in a publication.
With this event, it was a real privilege to have the chance to actually spend time discussing the work we do (as well as the fun and challenges of science) with over 1100 students in real-time online chats and the ASK forum. Of course, this was hard work at times, but would I do it again? Absolutely! The enthusiasm of the students together with their mix of frank, funny, probing and intelligent questioning has been truly energising and a great reminder of why we do what we do.
Co-ordinating all of this with multiple schools and scientists from across the country cannot have been an easy task. Therefore, a huge thank you must go out to all the moderators, school teachers and other staff who have made it really simple for us to participate. Obviously, none of this would have been possible without your efforts!
To the students and teachers – we know how busy you are and so it was great that so many of you could join us for the webchats. Thank you for being patient with us while we tried to keep pace with your interesting questions (and rapid typing skills)! We hope you gained an insight into what working in science is like, our research and perhaps some of you will even consider joining us in the future!
An unanticipated benefit from doing this was the chance for me to learn about all the wonderful work MRC units across the country are doing. To all the other scientists who took part, it's been fascinating, and I hope to keep in touch with all of you in some way. It is very easy, and at times necessary, to become focussed on one's own stuff in the lab. The chance to come up for some air and find out about you, your work and interests was such a nice experience. It was particularly, inspiring to hear about all the public engagement work you do!
Finally, I am really grateful to The MRC for funding this and all at MRC Harwell and UCL Respiratory for their support and encouragement during the event and generally in my research. Good luck to the scientists with all their research and to the students with their future studies. Thank you so much again for your encouragement and the prize! I'm really looking forward to working with some of you again. I hope you're as excited as I am about learning to use open data to help advocate with evidence to make your local area, environment and air quality better…
Scientists: Up for the challenge?
Want to answer some downright weird questions? Maybe even learn things from students?
I'm a Scientist, Get me out of here runs every March, June, and November.
Find out more and apply to take part
It only takes 2 minutes and one sentence to apply!
---