Profile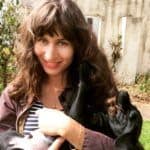 Alex Blenkinsop
My CV
Education

Leeds University, London School of Hygiene & Tropical Medicine, UCL

Qualifications

Mathematics & Statistics (BSc), Medical Statistics (MSc)

Work History

In marketing and clinical trials

Current Job

PhD student in Medical Statistics

Name of MRC-funded unit/centre/institute:

MRC clinical trials unit at UCL

My university:

UCL

My area
About Me:

Maths, cooking, travelling and music make my world go round 🌍

Read more

I'm a half English half Portuguese Brummie in London, currently finishing my PhD. You can usually find me cycling around the city or in a park on a sunny day 🌞. I like to travel, and recently just got back from Colombia (still working on my Spanish…). I also love music and can play piano and guitar, and recently started volunteering at a live music venue (free gigs!) 🎶. I like to sew and recently started learning pottery…who says scientists can't be creative??👩🏻‍🎨 When I'm feeling stressed from work, I like to cook and watch a good movie to relax 🎬.

I liked maths at school but sometimes couldn't see how it might be useful in real life. I was really excited when I took a class at university in statistics for medical research. It helped me see how important maths is in understanding how the things that make us who we are, like age and gender, are associated with particular diseases. I ended up studying for a Masters in statistics and loved it so much I'm now doing my PhD!

My Work:

I am completing a PhD in medical statistics, investigating how we can compare lots of new medicines in the same experiment, to get new treatments to patients faster.

Read more

My research is exploring statistical methods for clinical trials, where we can test lots of medicines or treatments in the same trial instead of just one. This is important in disease areas such as cancer, since testing each new treatment can be very expensive, can take up to 10 years, and we often find at the end that they don't work. By testing a few treatments in the same experiment, we can knock out the medicines that don't look good enough during the trial and also increase the chance that at least one of them will work. By only using one control group to compare each medicine to, we also need fewer patients and less money than if we had a control group for every single treatment. The diagram below shows how this works.

My Typical Day:

A bit of stats programming, some reading, a bit of writing on my thesis and lots of coffee .

Read more

My day usually depends on what I'm working on. If I'm planning a new project, I might spend most of the day reading and learning about methods I might need to use. Once I start a project  I can spend a whole day in the zone writing programs for my data analysis, or spend too long making beautiful tables and graphs to show my results. Once this part is complete I need to write up my experiments and interpret my results, and think about how they compare to what other people have done.

When I'm not working my on PhD, I can be found making coffee, teaching, or helping out with other projects at my university.

What I'd do with the prize money:

Visit schools to explain how clinical trials work and why they are so important

Read more

I would visit schools and explain how maths can be used in healthcare research, and would use an interactive activity (where you are the patients!) to show how we would plan and run a clinical trial.

Hopefully by the end you should understand how to run a trial to compare two or more treatments, how to make sure it is fair, and understand why it is better if we can test lots of different medicines in the same experiment.
My Interview

How would you describe yourself in 3 words?

Creative, energetic, sociable

What or who inspired you to follow your career?

Ben Goldacre (he wrote a really good book called "Bad Science" about how NOT to do experiments!)

What was your favourite subject at school?

Geography - it's way more than just colouring in!

What did you want to be after you left school?

Predicting the weather forecast at the Met Office

Were you ever in trouble at school?

Only for skipping PE...now I love exercise!!

If you weren't doing this job, what would you choose instead?

Environmental conservation

Who is your favourite singer or band?

Tame Impala

What's your favourite food?

Pizza, because you can put anything on a pizza

What is the most fun thing you've done?

Kayaking with turtles in Australia

If you had 3 wishes for yourself what would they be? - be honest!

To speak every language, to play every instrument, and to visit every country

Tell us a joke.

The future, the present and the past walked into a bar. Things got a little tense.
My profile link:
https://ias.im/u.212950
---
---