Profile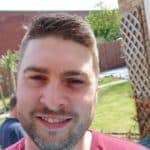 Matthew Bareford
My CV
Education

When I went to school from years 11-16 I was at a school called Rushden School, the school has since been named Rushden Community College and now more recently has been changed to Rushden Academy.

The school was a mixed gender school, government funded and rated by ofsted as inadequate when I first started (Yr 7) and then improved to satisfactory during my time there.

I went to a sixth form for my A-levels, which was a consortium between 4 local schools and was called 'The East Northants Community College'.

Qualifications

GCSE's:
English Literature, English Language, Maths, Science (Double award), French, German, RE, Music, Drama, Food Technology
__________________________________________
A-Levels:
Biology
Chemistry
And
Psychology
___________________________________________

Degree: BScApplied Biomedical Science – 2:1 (Hons)
___________________________________________
Degree: PGCE Science with Biology

Work History

Alzheimers Disease research team (Cardiff University):
Research Technician
2018 – 2019
____________________________________
Secondary Teacher of Science
2017 – 2017
______________________________________
Biochemistry and Serology Department, Viapath Analytics LLP, Bedford General Hospital:
Biomedical Scientist
2011 – 2017
_________________________________________
Specialist Biochemistry Department, Cardiff Specialist University Hospital of Wales:
Biomedical Scientist
2009 – 2011
_________________________________________
Kettering General Hospital, Kettering, Northamptonshire:
Trainee Biomedical Scientist
2006 – 2009
_________________________________________
Elite Care Services, Kempston, Bedford:
Day Inclusion Officer
2006 – 2009
____________________________________________
One Stop Convenience Stores, Rushden, Northamptonshire:
Store Assistant
2004 – 2006

Current Job

Senior Technician in Biomaterials

Name of MRC-funded unit/centre/institute:

Cardiff University

My university:

Cardiff University
About Me:

Father, Scientist, Drummer, Triathlete, Disability Champion and Jack of all trades but Master of none!

Read more

I live in Cardiff With my Partner and our two boys (one is 6 and the other is 2). My eldest child has Autism, ADHD and Sensory issues.

I myself have Tourette's syndrome, so as you can imagine, our Lab is certainly not quiet or still, but it definitely makes it a more interesting place to work!!

I'm quite an energetic person, so I like to keep busy, When I'm not at work or taking the kids to clubs, I like to go cycling/running and train for my OCR races and Triathlons. But my favourite thing to do at the weekend is on a Sunday afternoon we have our film and Pizza time in our house, my sons pick a film, we order pizza and just have fun!

My Work:

Biomaterials – from cells and tissues to cybernetics and cyborgs. I help research biomaterials to help in diagnosis and treatment of Mental Health

Read more

Initially I worked within clinical laboratories for 10 years as a Biomedical Scientist, having obtained my BSc degree in Biomedical Science. This role was based in Pathology, where I would be doing a range of different things within the hospital; from testing patients blood samples to aiding in autopsies, running tests whilst patients are in surgery (particularly brain surgery) to dissecting organs and tissues removed from the body in order to help diagnose and treat patients.

Looking for a new challenge, I completed my Teacher Training (PGCE) for a year and then  I chose to move into scientific research, combining my scientific skills and expertise with my teaching and academic skills. My first role in research was working in Alzheimers research and then more recently; I have moved into the NCMH team (National Centre for mental Health).

My Typical Day:

Blood, Cells and DNA.

Read more

My Typical day currently tends to be a bit of both working within the laboratory to generate 'data', as well as curating and analysing the data.

A typical day for me consists of:

Receiving, processing and storing samples for participants in our research that have been sent to us from our sites all around the UK

Sample receipt

Sample processing

Sample Storage

Once this is done, I can then test participants samples. This may be by a number of different methods:

Getting the DNA and checking how much there is, followed by genetic tests.
Plasma and serum testing of proteins (proteomics)
RNA analysis and tests
Antibody and immune response testing
Cell cultivation and testing

to do all of this, I use a lot of different machines; some are in the pictures below:

Once these  tests have been completed, I then look at the information from them in order to see what links or differences there are.

These are some examples of the graphs I have to create/analyse in order to be able to understand the information I have got

What I'd do with the prize money:

Making Science Accessible to all

Read more

As a person with a disability myself, and a son who is also disabled, I know how hard it can be to not only fulfil your work aspirations within science, but sometimes to get others to see that it is more than possible for anyone to be a scientist..

That is why I would use the prize money to fund running some fun and interesting science workshops for those with any type of disability/impairment. These would be to encourage them and others around them to see the possibilities that are open to them and to help show them that they can become fantastic scientists.
My Interview

How would you describe yourself in 3 words?

Approachable, Easy-going and fun - the way science should be

What or who inspired you to follow your career?

I was inspired to succeed and follow my career from the many times I had people telling me that I probably wouldnt be able to... This inspired me to prove them wrong!

What was your favourite subject at school?

Definitely science, inparticular Chemistry and physics

What did you want to be after you left school?

I always wanted to work within a hospital, initially as a Doctor, then a radiologist.

Were you ever in trouble at school?

Because I have Tourettes, I was in trouble ALOT for being disruptive but it really wasnt my fault!

If you weren't doing this job, what would you choose instead?

One thing that has always interested me is Radiography, and how it works/what you get to see... so I'd probably choose something in medical physics.

Who is your favourite singer or band?

I love anything with a good beat and lyrics... but the best band I ever saw live has to be Foo Fighters!

What's your favourite food?

Home made Korean spiced pork, rice and salad.. Quick to make and lovely too eat!

What is the most fun thing you've done?

Definitely my Obstacle Course races, You get to meet so many new people, its actually alot of fun and there's always a GREAT party afterwards!!

If you had 3 wishes for yourself what would they be? - be honest!

To be able to sing in tune, Win a nobel Prize and to own a bigger house!!

Tell us a joke.

I thought my neighbours were lovely people. Then they went and put a password on their wi-fi.
My profile link:
https://ias.im/u.220111
---
---