Profile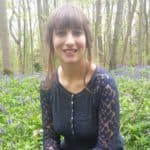 Rachel Hardy
My CV
Education

The University of Manchester (2013-2017)

Qualifications

An undergraduate in Biomedical Sciences

Work History

Eisai Pharmaceutical Company, MRC Toxicology Unit

Current Job

PhD researcher at the MRC Toxicology Unit

Name of MRC-funded unit/centre/institute:

MRC Toxicology Unit

My area
About Me:

A scientist who loves to have fun and explore the world

Read more

I live in Leicester with my family. In my spare time, I like to explore new cities with my boyfriend and learn new things. I also love to travel, my latest adventure being Thailand where I snorkelled around lagoons, learnt to cook tasty Asian food, and washed/fed elephants! I enjoy exercising and regularly visit the gym.

My Work:

I investigate ways to make medicines safer for the future, by looking at how drugs may damage mitochondria in cells

Read more

I work with drugs that are used to treat a selection of human diseases (focusing on those that affect the brain), and try to figure out how they cause side-effects in patients. To do this, I focus on the mitochondria- tiny 'power-houses' found within most cells of the body. These amazing structures provide us with the energy that we need to live. My research investigates whether some drugs produce toxic effects in patients because they damage these fascinating energy-making centres.  The aim of my work is to help make safer medicines and improve the lives of patients worldwide – a goal that has always motivated me to work in the field of biomedical research.

My Typical Day:

Giving drugs of interest to brain cells in a dish and fruit flies!

Read more

I inject brain cells grown in a dish with my drugs of interest. I then measure how much energy the mitochondria in these cells can produce. I do this by adding a glowing liquid taken from fireflies to my cells. The more energy that is made, the more the cells glow. I then compare this between cells with no drug vs. cells given drugs. I also measure how quickly these mitochondria can make energy using a  machine called a seahorse analyser. I then add my drugs of interest to fly food, to see if they cause have bad reactions in fruit flies (for example reducing the ability of flies to climb). A better understanding of how these drugs can damage mitochondria will lead to improved awareness of how brain cells are injured during toxic drug reactions.

What I'm doing for the MRC Festival:

My colleagues from the MRC Toxicology Unit will be hosting activities at the Clarendon Park Summer Fair in Leicester this June.

What I'd do with the prize money:

I would use the money to fund visits to various schools to teach them about the brain and mitochondria

Read more

I would like to use the money to fund activities towards school visits. These would be aimed at teaching students why mitochondria are so important. I would create a variety of games/activities to demonstrate how the mitochondria make energy, and the bad effects that can happen when drugs disrupt energy production by the mitochondria. I would also bring in activities to show how the brain works, and what happens to the brain when drugs disrupt mitochondria function (or in diseases such as Alzheimer's and Parkinson's).
My Interview

How would you describe yourself in 3 words?

Fun, caring, hardworking

What or who inspired you to follow your career?

My university placement year at Eisai pharmaceutical company - this was my first experience of working independantly on a lab research project and made me realise how rewarding it is to plan new experiments and gain exciting results.

What was your favourite subject at school?

Biology - I always enjoyed learning about different diseases and how the body works!

What did you want to be after you left school?

A scientist - I knew that I loved biology, but wasn't sure what kind of scientist I wanted to be yet

Were you ever in trouble at school?

Sometimes!

If you weren't doing this job, what would you choose instead?

A doctor

Who is your favourite singer or band?

Rihanna

What's your favourite food?

Pizza - ham, pineapple and mushroom topping!

What is the most fun thing you've done?

Explore Thailand and bath/feed elephants. I also stayed overnight in the Sahara desert and watched the stars whilst sitting on the sand dunes.

If you had 3 wishes for yourself what would they be? - be honest!

To be successful in my job, to have a happy family life with my boyfriend in the future, and to travel the world

Tell us a joke.

Why are ghosts bad liars? Because you can see right through them.
My profile link:
https://ias.im/u.212935
---
---